OUR GOAL IS YOUR SUCCESS!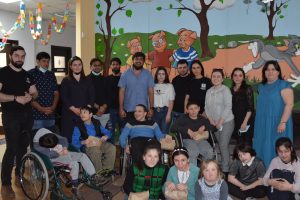 Representatives of the Indo Georgian Council visited the Kutaisi Day Center "Magic World" today and made the day more beautiful for the children of
Twenty years old Natia Terashvili is one of the successful beneficiaries who earned her dream job. Natia joined the Dual Vocational Education Program for Makeup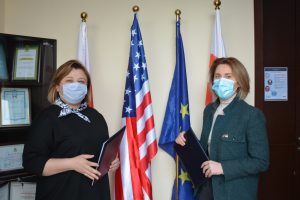 On April 14, the Education Development and Employment Center (EDEC) and the PMAG Cluster has signed the Memorandum of Understanding. Within the framework of
Mariam Skhiladze – winner of the competition "Women Can Do It"
Mariam Skhiladze, the 11th-grade student of Ilem Public School in Zestaponi Municipality and the leader of the Civic Education Club "Edelweiss" became the winner
International Down Syndrome Day is marked today!
In 2020 around the world, we all had to adapt to the new lifestyle and the ways we connect with each other. Though we